How data analytics helped Lewis Hamilton win the Formula One drivers' championship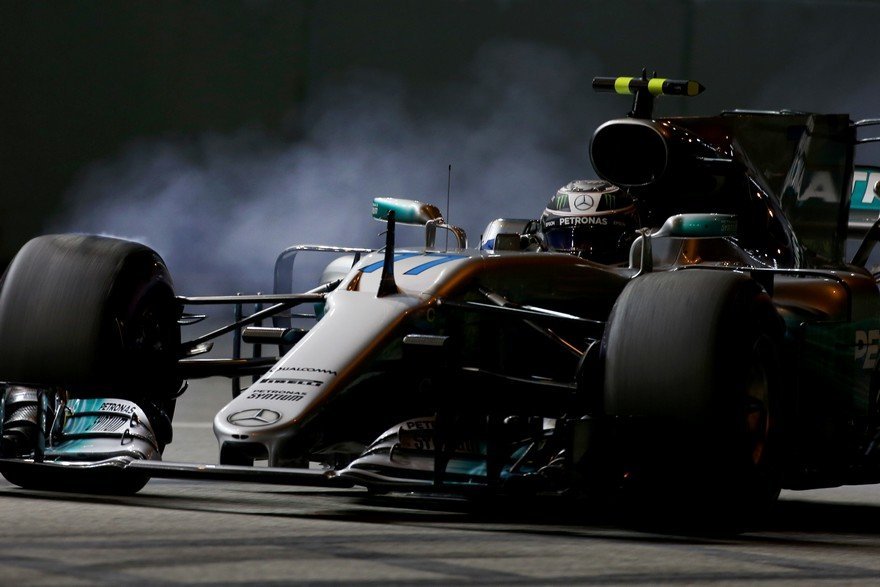 Source:
Mercedes-AMG Petronas Motorsport
Improving use of data analytics can help Mercedes-AMG Petronas Motorsport's two drivers, F1 champion Lewis Hamilton and Valtteri Bottas, to concentrate on getting the best out of their cars.
A great example came in the Singapore Grand Prix. During practice, Bottas (pictured above on the Singapore circuit) complained of an engine problem – the power seemed to cut out momentarily while driving. Initially, race engineers couldn't see the problem on the telemetry data being sent back to the pits from the car.
On the car's high-tech steering wheel, drivers can hit a button to mark a point in the data, and from that the team could see the power cut-out was happening every time Bottas drove over a particular bridge on the circuit. The data showed there was a loss of power to the wheels that lasted just 23 thousandths of a second.
Further analysis showed that the metal structure of the bridge was creating a Faraday cage that affected the electronic throttle on the car.
"In future, we can find that sort of detail through the data easier, without having to spend so much time looking," says Christian Dixon, partner manager at Mercedes-AMG Petronas Motorsport.
View All Photo Stories