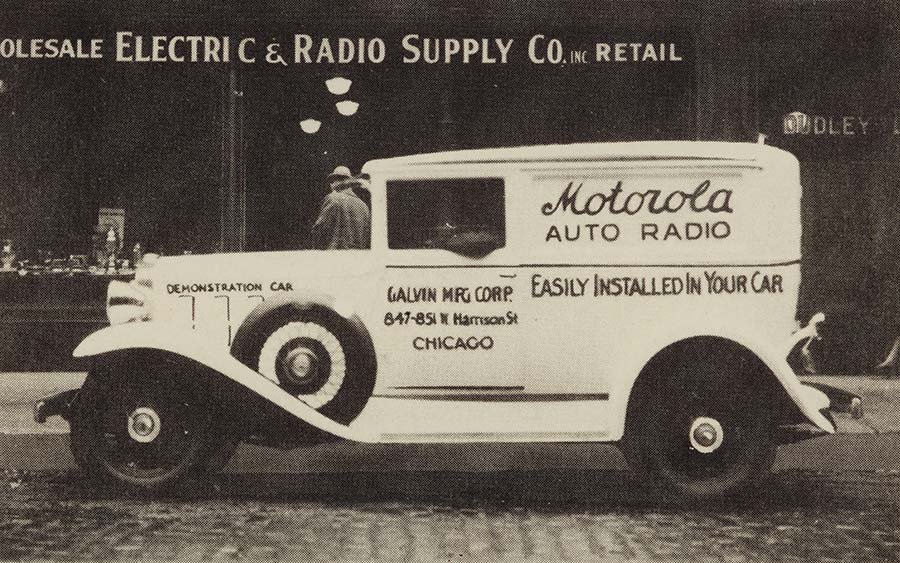 This image shows Motorola car radio advertising on side of demonstration and sales automobile, USA, 1932. According to the Jenson Museum, the Motorola 808 / 818 radio was a standard fitment in many of the Aston Martins of the 1960s.
Speaking to Computer Weekly, Paul Steinberg, chief technology officer of Motorola Solutions, said: "Our first physical product was a car radio. It's always been about mobile communications."
Going forward, the world faces an explosion of network connectivity as devices and more people get connected. There is also increased urbanisation. By 2050 68% of the world's population will be living in urban areas.
When asked about how he thinks the comms industry will evolve, Steinberg said: "Looking at the next 90 years... it's a challenge to figure out what's happening in the next 9 months. Last year there were over 4bn internet users. I think people will always talk, but they will also communicate with technology through artificial intelligence..
View All Photo Stories