Windows Server 2012 R2: a first look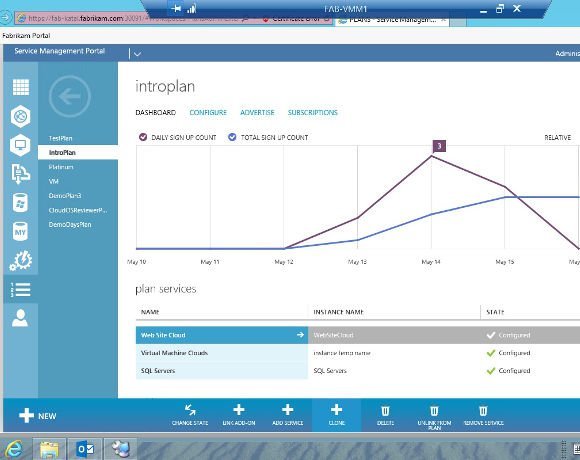 In January 2013, Microsoft released, with little fanfare, a product called Windows Azure Services.
It was designed for hosting companies, enabling them to run a version of the Azure management portal for their own hosting services. This largely ignored offering is now at the heart of something more significant, Windows Azure Pack for enterprise private clouds using System Center 2012 R2.
Enterprises can now run their own Azure-like web portal, called the Service Management Portal. Windows Azure Pack includes self-service web sites and virtual machines (VMs) with instant setups based on galleries of VM images, and easy scaling from multi-tenant web sites to applications that span multiple high-end VMs. The R2 release adds Service Bus, a reliable messaging service for cloud applications, and Active Directory integration. There is also support for network virtualisation. Underneath the portal lies a REST API, enabling programmatic control.
Convergence between Azure and System Center will not be instant, and while the direction makes sense, administrators who have just got to grips with Microsoft's existing private cloud offering now face the complexities of Azure Services installation and yet more overlapping functionality, if they want to keep pace with Microsoft's latest offerings.
View All Photo Stories