Windows Server 2012 R2: a first look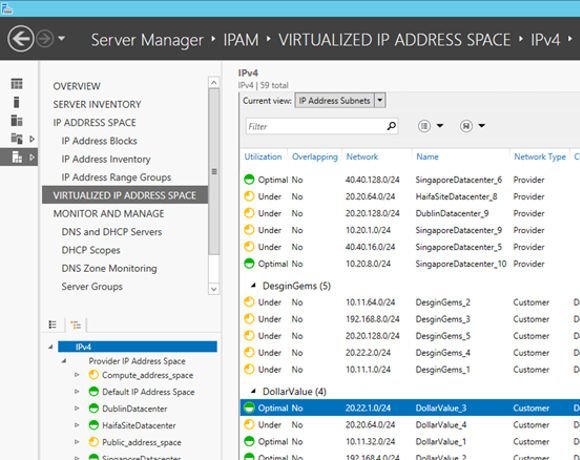 Server 2012 R2 brings several networking improvements. Network traffic to VMs will perform better thanks to vRSS (Virtual Receive Side Scaling), which combines two existing features.
RSS (Receive Side Scaling) enables concurrent processing of data from more than one network adapter, while VMQ (Virtual Machine Queue) delivers data directly to the VM, bypassing the management operating system. NIC teaming, which balances traffic across multiple network adapters, is improved with smarter algorithms that minimize packet reordering.
Administrators troubleshooting network issues in a VM will like Remote Live Monitoring, which lets you capture traffic to and from a specific VM.
IP Address Management was introduced in Server 2012. The R2 release extends it to virtual networks across multiple datacentres.
View All Photo Stories