An introduction to the Microsoft Business Store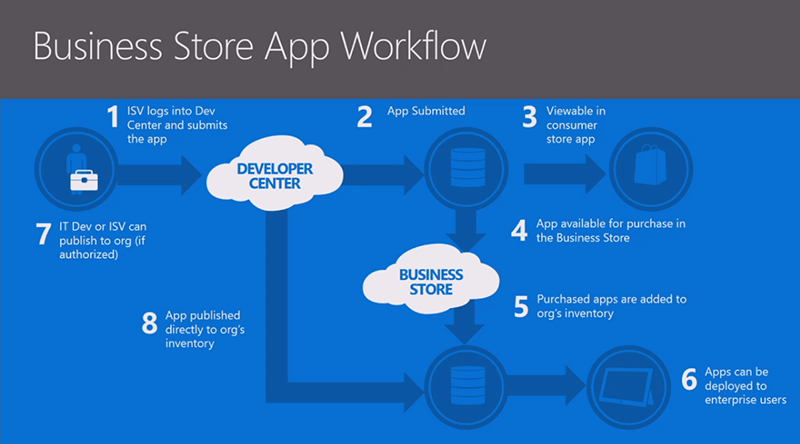 One of the key changes in Windows 10 is that users can log in using Azure Active Directory (AAD) instead of a local or Microsoft account. AAD is the directory for Office 365, although non-subscribers can use it. You can synchronise AAD with an on-premises Active Directory. Any type of AAD subscription will work with the Business Store, even a free subscription. Using AAD, administrators can log into the Business Store portal, and users can log into the Windows Store to obtain business applications.
Getting started with the Business Store means logging into the portal as an enterprise administrator in AAD. Access to the Business Store is free. After logging in for the first time, administrators can delegate access to other users in the same AAD organisation. These delegated users can be co-administrators, purchasers or distributors. Purchasers can acquire applications, while distributors have only limited access to assist with deployment.
View All Photo Stories