Making waves at Dreamforce 2014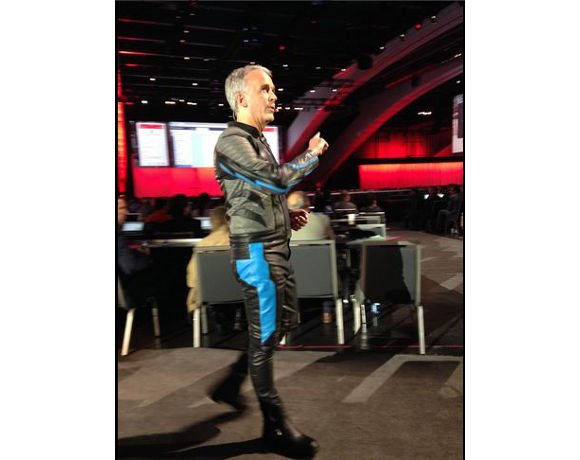 Salesforce.com co-founder Parker Harris donned a lightening-superhero uniform to add to his keynote presentations, which detailed the technical use of the technology itself. His session featured an automated flying drone delivering Coca Cola.
In other sessions with the Saleforce.com board, the wider strategic direction of the firm was analysed. To fuel the firm's goal of becoming bigger than SAP, president and vice-chairman Keith Block said Salesforce.com will be looking to cultivate industry-specific independent software suppliers to build out its strategic footprint.
"We absolutely target SAP and the reason for this is that it is the largest applications company in the world,"  he said. Block advocated an open culture where Salesforce.com is clear about its roadmap as it insists upon transparency, predictability and consistency in terms of the way its own technology stack develops. Building out blueprints for product development works better in terms of helping the channel work with you productively, he said.
View All Photo Stories