SmartSantander, a smarter city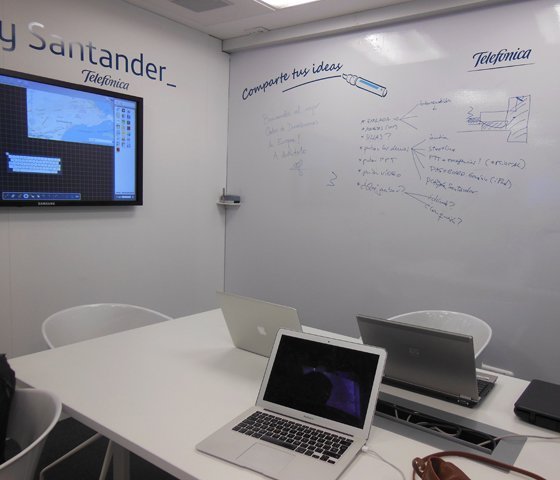 The Think Tank area of the demo centre provides a working space for entrepreneurs. It has HD video conferencing, white board walls and a touchscreen blackboard for eLearning solutions.
Entrepeneurs can come into the space to brainstorms technology ideas for SmartSantander.
SmartSantander has also been involved in Hackathons to try and discover the best technologies to use within the city.
View All Photo Stories