Microsoft Server 2012 R2: the OS for the hybrid cloud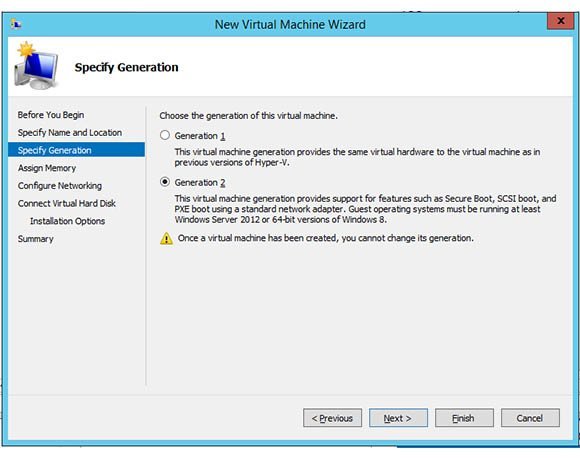 Microsoft's Hyper-V virtualisation platform still trails VMware in the Enterprise, which is why System Center supports VMware and other hypervisors.
That said, rapid development of Hyper-V and its integration with Windows has increased its market share. Hyper-V in Server 2012 was a breakthrough, with greatly improved live migration, replication, storage and network support.
The R2 release adds several features, including export of a running VM, online resizing of a virtual hard drive, and faster live migration using compression and the SMB (Server Message Block) 3.0 protocol.
The most forward-looking new feature is the Generation 2 VM type, which takes advantage of a simple fact: if a virtual machine is to be used much of the time by a known operating system from the same vendor, why not optimise the two for one another, rather than emulating old hardware for the sake of compatibility? A Generation 2 VM Secure Boot removes legacy emulation of things like IDE hard drives, and enables secure boot, PXE (network) boot, boot from a virtual SCSI disk, and UEFI firmware (in line with modern hardware).
View All Photo Stories