Women in Computing through the years: Computer Weekly's Archive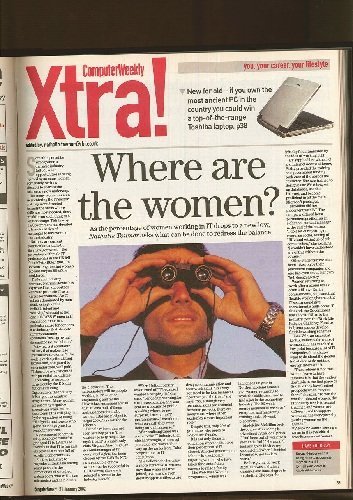 This Computer Weekly feature from 2002 questions the drop in women in IT and what can be done to re-address the balance. According to the article: "The percentage of female IT professionals in the UK fell from 26% to 18% in 2001." Worryingly this figure still stands at 18% more than a decade later.
In the article Julia Vale, an analyst at KPMG comments: "The problem is not that women leave to have families, it is that they either don't join in the first place or find they have limited prosepcts when they are there."
Google are sponsoring a Women in Computing Gallery at TNMOC unveiled at Bletchley Park this month. Dame Steve Shirley was in attendance for the launch.
Two Google interns have been researching women in computing in the Computer Weekly archive and shared their findings with us.
Visitors to TNMOC can glimpse the world of computing 25 and 40 years ago through a changing display of back copies of Computer Weekly.
Bona fide researchers may request access to any part of the archive by e-mailing [email protected]
View All Photo Stories