Women in Computing through the years: Computer Weekly's Archive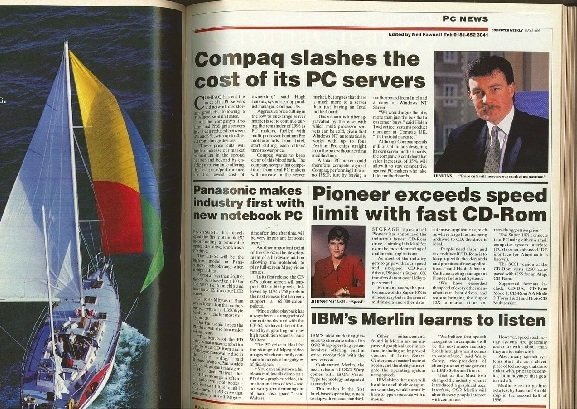 An edition of Computer Weekly in 1996 features Heidi Johnson-Cash, who at the time was the marketing manager for Pioneer Industrial Systems.
Johnson-Cash comments on the storage company's 'fastest CD-Rom drive' claiming its Super 10X transfer data at over 1M byte per second: "We have exceeded the speed of every other manufacturers' best drive and we are bringing the Super 10X to market at an extremely aggressive price."
Google are sponsoring a Women in Computing Gallery at TNMOC unveiled at Bletchley Park this month. Dame Steve Shirley was in attendance for the launch.
Two Google interns have been researching women in computing in the Computer Weekly archive and shared their findings with us.
View All Photo Stories