Software Gallery opens at the National Museum of Computing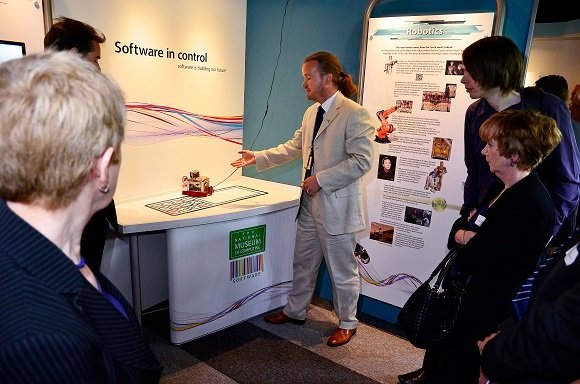 The Software Gallery also includes a look at software for robotics. Here, museum volunteer Owen Grover demonstrates a simple software-controlled robot. The demo uses a robot originally produced for the BBC Micro in the 1980s, that is now connected to a modern Arduino, a simple open source-based computer designed for the education market. 
The robot in the demo is called a Linebot, but has been christened Richard by museum staff. 
View All Photo Stories