Air Canada
How data drives Air Canada's cargo business
Data-driven insights and artificial intelligence are helping Air Canada to find a new business path as it expands its cargo business following the pandemic
A Boeing 777-300R can carry 21,000kg of freight in addition to passengers and baggage. Covid-19 affected the travel industry severely, and like every airline, Air Canada saw passenger numbers crash during the coronavirus pandemic. But it managed to pivot its business to fly more cargo during the crisis, taking out seats on passenger aircraft to make extra space. When the airline halted passenger flights, its freight business grew busier.
In Air Canada's latest financial results, passenger revenue for the first six months of 2021 was C$821m (£480m), while the cargo business reported revenue of C$639m, a 53% increase. Data-driven insights have been a key strategy to building out the cargo business at Air Canada.
Herve Riboulet is a senior manager for analytics, strategic insights and customer relationship management (CRM) at Air Canada. He has worked at the airline in a number of roles over a 16-year tenure, including revenue planning and working with commercial teams. Six years ago, he moved into data to help the company become more data-driven.
"We need to become data-driven and I headed up the business intelligence team," says Riboulet. This team was responsible for building Air Canada's business intelligence (BI) strategy, covering self-service, automation and training, and encouraging people to make use of data.
The airline's data strategy is focused on capitalising on AI and live data, providing the right data at the right time to inform decision-making. The data team has developed roadmaps to support the business by providing the data it needs through analytics and insights.
For instance, within the cargo division, the team has looked at the customer journey that identifies initiatives, which Riboulet says can be used to enhance revenue. Part of this has been to forecast the capacity of an aircraft, which has helped Air Canada continue to operate its cargo business throughout the pandemic.
Data-driven business
A data strategy is often driven from the top down as a transformational initiative, as well as from the bottom up to identify the low-hanging fruit or "quick wins" that have an immediate business benefit.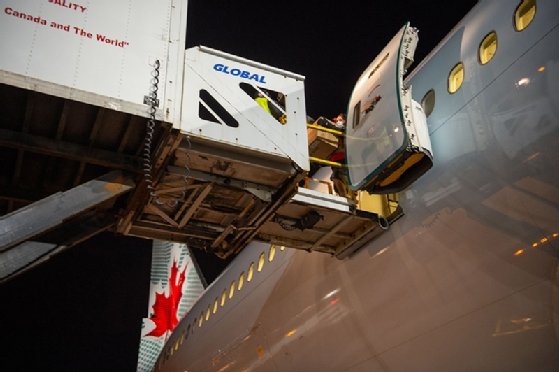 "Since the start of this year, my mandate has been to focus on insights and linking with Salesforce," says Riboulet. "But we also want to provide tactical solutions for the business. These are smaller-scale projects that have an impact on the business."
For instance, within the cargo business, it is useful to project volumes in terms of kilograms of cargo by the hour, which can be used to derive an estimate of the manpower required. "In our warehouse in Toronto, we handle freight and need to understand how much is coming in and how many staff will be needed, based on historical data," he says. "It didn't take long to build the model. We then use BI tools to present the information."
"In our warehouse in Toronto, we handle freight and need to understand how much is coming in and how many staff will be needed, based on historical data. It didn't take long to build the model. We then use BI tools to present the information"

Herve Riboulet, Air Canada
Discussing how data is being integrated with the company's Salesforce CRM system, Riboulet says it wants to give salespeople the right information at the right time. "They don't need to know about the last 50 shipments. They just need to know which ones went wrong or where there is more opportunity, without having to go through all the data," he says.
Air Canada is looking at using Mulesoft's application processing infrastructure (API) management tools for integration, along with Snowflake's data exchange product, which offers an external data marketplace to enable other companies using Snowflake to share data.
For business intelligence, the airline has been a long-term user of WebFocus from Tibco. It also uses Microsoft PowerBI. Riboulet's reason for using two BI platforms is because "they complement each other", each having different functions it finds useful.
For example, WebFocus offers Air Canada the ability to push out reports via email, a feature not available in PowerBI. Riboulet says this is useful for people working in operations, who may only have access to their phone and need to see embedded reports. Also, the data team noticed that many business users require similar datasets and attributes, which can be pulled together into pre-built reports.
The company also uses the data grid feature in WebFocus to aggregate data in a way that can easily be customised by users and can be exported to Microsoft Excel. It has also deployed WebFocus Hyperstage, as a staging area for data, to avoid direct access to its on-premise database systems.
Riboulet views the data team at Air Canada Cargo as internal consultants who discuss data requirements with businesspeople. "It is important to understand the business goals," he says. "If we identify gaps, we can add another field or, depending on the gap, build a new report.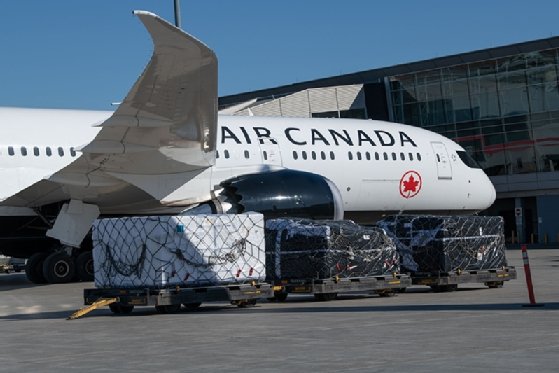 To support its new e-commerce offering, for instance, one of the bigger challenges the data team needed to figure out was how to integrate with retailers that require information such as shipping updates and delivery dates for their customers.
But Riboulet also believes there are times when the value a given dataset delivers to the business may not be large enough to justify its use. As an example, he says weather patterns for a given route may mean a flight takes 30 minutes longer. The consideration is whether to pull in that data and what extra value that variable brings. While it may make the data model for estimating delivery times a bit better, the question is whether this improvement is marginal, given all the other factors at play.
Read more about data-driven businesses