Ofcom highlights the need for more mobility
The UK is a nation of smart phones users as the laptop starts to ebb away as the platform for mobile web connectivity
Making a solution sale to survive is more relevant in the hardware market with every passing quarter and the growth in popularity of other form factors is adding to the strain if PCs remain a major plank of a reseller's business.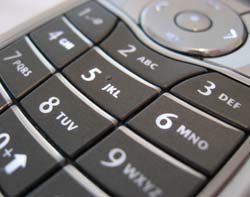 Not only has the XP migration effect worn off and the exchange rate woes of US manufacturers led to price increases but for most people the phone is the vehicle of choice for connecting to the internet.
The findings from Ofcom that for the first time Brits are using phones more than laptops to connect to the web have two main implications for the channel.
Findings from Ofcom's 2015 Communications Market Report indicated that two thirds of Brits own a smartphone and are using it for shopping, banking and social media.
Just two years ago laptops were the main platform for 40% of people with smart phones the first port of call for just 22% of people but that has changed with the phone now being the primary mobile tool.
The Ofcom report also found that although tablet use was up 10% on the previous year the majority of the devices are not being used as a mobile platform.
What that means for the channel is that for those selling hardware looking to retain margin now having to consider adding more services along the lines of wifi, remote connection and BYOD tools.
One of the main reasons for the smart phone expansion is the wider availability of 4G and there is clearly a direct link between delivering decent connectivity and greater mobile adoption.
During last year 4G subscriptions in the UK increased dramatically from 2.7m to 23.6m as more people looked to take advantage of faster web speeds.
That should signal to firms of all sizes that they need to continue to invest in ensuring that the infrastructure can support mobile devices.
"Today's report shows just how important reliable, fast internet access is to millions of consumers and businesses. Improving the coverage and quality of all communications services across the UK is a priority for Ofcom, for people at work, home or on the move," said Sharon White, Ofcom chief executive.
A connected nation
There were also some stats out from the Office of National Statistics that underlined just how much the UK had become a connected nation
* The internet was accessed every day, or almost every day, by 78% of adults in Great Britain last year
* Almost all adults aged 16 to 24 (96%) accessed the internet "on the go", compared with only 29% of those aged 65 years and over.
* Social networking was used by 61% of adults, and of those, 79% did so every day or almost every day.
* In 2015, 76% of adults bought goods or services online, up from 53% in 2008.
* In the last 3 months, 22% of adults purchased online once or twice, while 28% of adults purchased 11 or more times. Online purchases totalling £100 to £499 were made by 42% of adults who had bought online in the last 3 months.
* In 2015 86% of households in Great Britain (22.5 million) had internet access, up from 57% in 2006.
The second consideration for the channel is to ask them to question how they communicate with the world as a business.
Earlier this year Google started making life difficult for those websites that were not mobile responsive and with users connecting in that way it is going to become increasingly harder for those reseller using antiquated websites to put themselves in the virtual shop window.
The link between web research and IT purchases has been well established but there is also a need for the channel to make sure they are on social media talking to potential customers.
The trends identified by Ofcom are likely to increase because the driving force for the changes are the under 24 group who will be followed by even more digital natives into the workplace.
The changes in web use and the choice of device have also had an impact on the way goods are sold and information is consumed with it also posing some questions for the television industry in the way viewers catch programmes.