Symantec open to channel expansion
Symantec's recently appointed UK boss is open to adding more partners to its channel roster
If Symantec wants you to associate the company with anything then it is not necessarily the colour yellow or its anti-virus past but rather its position as one of the leading sources globally of gathering and acting on security intelligence.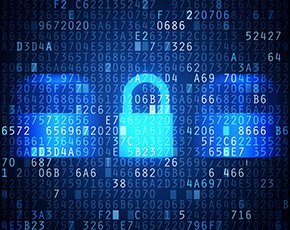 The firm employs hundreds of people that monitor customer networks and warn and react to attempted attacks and has the largest civilian intelligence gathering network.
That intelligence filters directly into monitoring and reactive services that it offers the channel as options they can take out to customers.
But it also sets the firm apart from the competition putting it into a position where it can talk about the trends in the market as well as specific products and services.
With customers increasingly having conversations that are not based as much around technology but trying to get answers to business needs the security market has become increasingly one where intelligence is being valued even more than the claims on the front of the packaging.
The man given the chance to talk up Symantec's position in the UK and Ireland is its latest boss Keith Bird who has been in the position for a couple of months after moving from his last country manager role at Check Point.
Bird joined the firm as vice president & managing director for Northern Europe with responsibility for UK, Ireland, just months after it split from the Veritas business to concentrate solely on security and he has found plenty of positive feedback over the division from channel partners and customers.
The two organisations effectively seperated back in April and the last few months have seen both operations start to pull together their own management teams and clarify their market propositions.
"From a partner perspective the seperation is done and the channel and sales teams are in two seperate organisations," he said.
"We are now laser focused on developing the best products and services for our customers and to get even closer to our channel partners," he added.
"The separation enables partners to focus on the Symantec business and they know that they way we go to market is crystal clear and it makes engagement clearer for our partners," he said.
Bird joins at a time when not only is the firm going through transition but the market is also continuing to experience growth as customers of all sizes realise that they are all potential victims of cyber attacks.
The intelligence network
The intelligence that Symantec picks up from its monitoring activities is used in serveral ways:
1. Feeding into product development – the knowledge about threats feeds directly into the way Symantec develops its technology
2. Underpinning the services that it can offer the channel – the monitoring and remediation services are both a result of keeping track of the latest threats
3. Provide intelligent feeds to other companies – Government agencies are amongst those that take advantage of the knowledge that is gathered by Symantec
That point was underlined recently at InfoSec where the commentary from PwC on the latest breach reports revealed that being hit by an attack was almost inevitable.
Although the firm has a well established channel Bird is open to adding to its roster with some new resellers as it looks to take advantage of an ever widening market.
One of the areas where more growth is likely to come from is in the services space and Bird is keen to encourage resellers to help customers establish security operating centres.
"There is a huge services business and an example of that is the accident response service that lets them see how they are under attack," Bird added.
"We have a superb channel and there are always opportunities for other partners to join us," he added that nearly all partners had the need to provide some sort of security.