Bundles could be the answer to the channel meeting SME needs
Moves by SMEs to consolidate their technology could provide an opportunity for those providing a wide reaching IT and comms bundle
With customers, particularly the smaller ones, looking to consolidate their IT to make life simpler the phrase "one stop shop" is again resonating around the channel.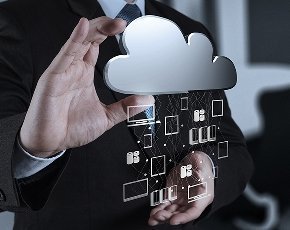 The difference between this time and a couple of years ago, when the phrase first started littering vendor seminars and sales pitches, is that the emphasis is not on technology as much as the relationship.
Previous efforts to consolidate IT have been technology driven and moving from various systems to get into a position where there is a single management console that allows the customer a view of the business.
Even with that single pane of glass a lot of the time the effort was put into consolidating in specific areas, like security or business intelligence activities. That meant that it did not end a policy of buying telco equipment from a comms specialist and getting their data needs covered by someone else.
The current discussion is around consolidation of supplier not just areas of IT and that is providing those with the consultancy skills with a chance to step up and become more of a partner for the customer.
Recent research from Solar Communications found that a third of small firms were finding meeting the technology needs of the workforce a challenge, and a similar number was not coping with the demand for simplified processes and there are also problems juggling suppliers.
The Solar report found that not only was there a challenge for SMEs in coping with numerous supplier relationships and the management of different systems but that it could also be a problem when it came to chasing invoices and getting a clear picture of what was happening across the business.
The suggestion for SMEs from Mark Colquhoun, CEO of Solar Communications, was to go for a single supplier to make life easier.
"A strategic partnership with a single supplier can deliver significant benefits, reducing administrative workloads to improve efficiency and business agility in order to create competitive advantage in the market," he said.
When it comes to working out just how to go about pitching that single supplier idea there is another word that is being used with more frequency in the channel that describes the approach some are taking, and it's time to get used to saying "bundles" again.
BaseKit's global partnerships manager Andrew Garney has seen the SME customer base change as they look for help using technology to drive the business forward with a desire to make life a simple as possible.
"What these customers are looking for is a channel company that can keep them happy and be a partner to them and not just a supplier," he said.
Those that are being successful he believes are using "targeted bundles" that offer a mixture of technology that covers what the SME customer would need across the business.
"They want to feel as if the service provider has done the hard work for them in making the recommendation of the products and services that will benefit that business," he added.
As well as appealing to the customer Garney added that those that failed to consider bundles could find themselves losing out to competitors.
"Just offering the core services is not going to be enough," he added that including telephony services was one way that the customer could gain more from a partner, "They can add these services to make sure they don't lose the customer."
At a recent MicroScope security roundtable the idea of taking the bundles approach was floated as a way to help SME customers improve their levels of protection. But the assembled vendors took the view that their role in helping the partner was making sure that anything that was proposed was pre-approved and the technology would meet the customer needs.
"The message that we are saying to SMEs is that you need a number of different technologies; you need to be able to manage effectively through one pane of glass. SME is so precarious right now that if you give them complex solutions it won't help. The opportunity in this space is huge and I think the next big thing will be security bundles that can meet business needs," said Ian Trump, security lead at LogicNow.
A danger was that those that tried to put together self-assembled bundles could not only fail to deliver the experience the customer was looking for but also might have the potential to cause even more problems once installed and add to the complexity that the SME was originally looking to remove.