Information Builders: It's time for the channel
With the BI market exploding in the SME space Information Builders is looking to extend its relationships with the channel to reach that customer base
A few years ago the name Information Builders would not have meant that much to people in the channel. The vendor sold direct and operated at the higher enterprise end of the market.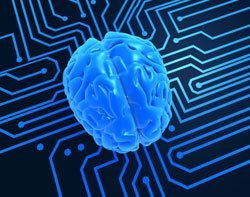 But the business intelligence world has changed significantly in recent times and now their are SMEs queing up to get hold of products that will provide them with real-time insights into their business.
That means that the channel now gets the chance to step into the limelight and help those vendors like Information Builders that have not previously been using their services.
The BI vendor held an International Summit in London today to provide partners and customers with an update on the state of the market and where its offerings fitted into making life easier for customers.
With very few firms able to afford the luxury of employing data scientists to crunch the numbers and provide analysis the pressure on those operating in the BI market has been to deliver simpler tools that can be used by casual users, without losing functionality.
"You have to let software do things for people more intelligently," said Michael Corcoran, senior vice president and CMO, global marketing at Information Builders.
He added that when BI could be delivered across an organisation in a way that made it possible for all staff could interact with the information then it could have profound consequences.
The three i's
Information Builders looks at what is happening in the BI market and has summarised the changes into three memorable headings:
Integration - the applications produce better results the more information is shared and brought into the system and it provides support for real-time data requests
Integrity - A lot of the current challenges around BI involve the data and there is a need to 'fix' the master data
Intelligence - Customers are demanding better analysis and visualisation to expose what is happening in their business
"When you deliver BI at that level its not just about people being better informed but it also changes decisions. When you take it out even further into the supply chain they you can change performance," he said.
The other buzzword that mingle with 'real-time' and 'business insights' is 'collaboration' and those buying the IT need to work alongside those that are using it to make sure that the true value of BI in anorganisation is unlocked.
"We see opportunities and the roadmap is about what data will do for people...generating insights and then bringing those into the operation," he added.
What that means for the relationship between Information Builders and the channel is a fresh start and a fairly aggressive expansion plan.
Corcoran admits that in the past it did not particularly need the channel and now the market has changed it wants to work with resellers but points to efforts it has been making in recent years to underline its commitment now to working with partners.
A few years ago the firm started to appear at mid-market events, before some of its enterprise competitors showed an interest in that part of the market, and having gained the knowledge about that audience it has developed a specific product for the SME audience.
It also started working with IBM developing a BI product that would sit on the AS400 product and that introduced it to some of Big Blue's resellers.
In addition to rolling out its WebFOCUS Express product as a channel only line the firm has made some internal changes bringing on board channel experts to oversee its activities in the market.
Corcoran describes what has happened in its channel efforts as a "big step" and the decision to sign Arrow, in August last year, was also part of that commitment to develop the indirect business.
"We are taking the channel very seriously," he added "we are getting more aggressive as a company."
The firm has already developed relationships with a dozen resellers and is looking to grow that number and is looking for partners that can come with some ideas of how it can expand its reach into vertical markets.
There is also an ambition in the future to increase the relationships with the developer community to try and tap into some of the creations that are coming out of that side of the channel.
Read more on Business Intelligence Tools and Services