Kyocera adds cloud printing option for the channel
Kyocera has become the latest to add managed print services to its offerings aiming to support both resellers and customers
Kyocera has become the latest large vendor to provide resellers with the option of providing customers with managed print services.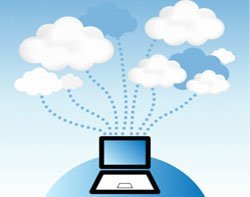 The firm's cloud printing service gives users the chance to reduce their overheads and hands the channel with another option to add to other managed services.
Eddie Ginja, cloud evangelist, Kyocera Document Solutions UK, said that the solution had been developed with the channel in mind.
"Unlike other cloud solutions based on public platforms, we know that our new private cloud print service meets the very high security requirements demanded by business. It offers a more complete solution and has the potential to become the natural successor to MPS, making the print environment more agile and taking efficiency to a new level," he said.
The vendor has been practicing what it preaches and has been using its cloud print services in its offices in London, Reading and Manchester and has already been able to release resources that had been tied up with its print fleet.
The move by Kyocera comes as the appetite for cloud print services continues to grow with the latest figures from the Cloud Industry Forum showing the number of UK firms using the technology has increased by almost 50% since last year.
The attraction of reduced costs along with a wider acceptance of cloud services means that customers of all sizes are starting to use managed print services.
Joe Doyle, marketing director at Annodata, said that although cloud-based solutions had been around for some time customers were now more comfortable with it.
"This holds true for organisations of all sizes, but particularly for those in the mid-market, who arguably stand to benefit the most from this kind of approach to print management. With sprawling and inefficient print estates, that often consist of hundreds of different devices, cloud-based print and file management solutions offer the opportunity to control costs and rebuild from the ground up, incorporating new efficiencies and easing the burden on the IT department," he said.

"Cloud-based Managed Print Services, which can scale both up and down in line with business demands, allow businesses to remain agile and maintain competitive advantage, unencumbered by unnecessary print resources and free of the time needed to manage them," he added.