After the promises the moment of decision arrives
This has been an election campaign that has referenced broadband, IoT and seen arguments over what is best for business
It has been one of the tightest general elections for years, if the polls can be believed, and one of the most uninspiring campaigns with the politicians keeping away in the main from the great unwashed.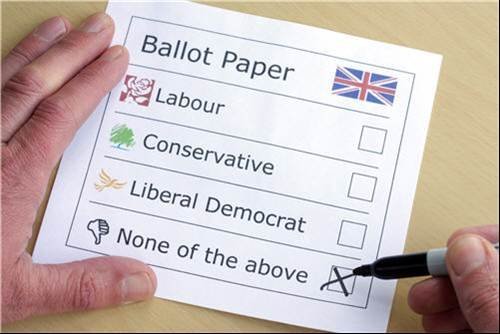 Relatively tame controlled campaigns have finally come to an end with the poll stations open and the public getting the chance to cast their votes but for businesses there is a danger that the early hours will not bring a definitive result.
Over the past few years the channel has learnt to its cost that uncertianty can cause customers to delay spending and get jittery about their IT plans and the fear is that another hung parliament or a minority government could cause a loss of confidence.
The final polls from this morning seemed to indicate that Labour had a single percent lead over the Conservative party with 35% to 34% but it will be the next few hours that decide who comes out on top.
Although dull this has been a campaign that has had its channel highlights with promises of improved broadband and an infrastructure that can support the Internet of Things a pledge from most of the main parties.
Both Labour and the Conservatives made pledges to roll out super fast broadband in the next five years across the country with the issue being covered in their manifestos.
"Labour will ensure that all parts of the country benefit from affordable, high speed broadband by the end of the Parliament. We will work with the industry and the regulator to maximise private sector investment and deliver the mobile infrastructure needed to extend coverage and reduce 'not spots', including in areas of market failure," stated the Labour Party.
The Tories have pledged to "Provide rural Britain with near universal superfast broadband by the end of the next Parliament".
The Federation Against Software Theft (FAST) went as far as to come up with its own manifesto calling on whoever wins the election to continue the fight to protect intellectual property.
Other business groups also put their wish lists to the politicians with the Federation of Small Businesses keen to make sure that the broadband promises stuck and the life of its members also improved with reform of business rates.
There was also the moment when some business leaders, including some names familiar to the channel, put pen to paper and called for a continuation of the economic policies that the coalition government of the last five years has pushed.
Each party has its own angle on what it promises to do for businesses and households but putting aside the individual motivation for choosing where to put cross on the ballot paper the channel will be mainly hoping that come tomorrow morning the concentration can return to getting on with business.
Read more on Network Infrastructure Solutions and Services