PC price rises set to cause spending delays
Gartner has warned that PC price rises could hit 10% this year and will have an impact on customer spending plans
Talk of PC price rises has been circulating for most of this year as a result of currency fluctations in the dollar and Gartner has now ome up with a figure of 10% to put a value on what that could mean for consumers.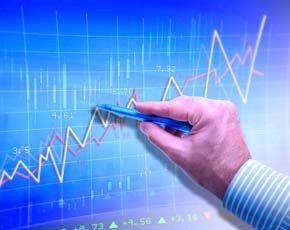 The threat of a potential 10% price increase is not going to come as news to the channel because of the moves that have already been made by some vendors in the past few months to try and claw back losses they are suffering as a result of a strong dollar.
Some of the consequences of the increased price tags will be to encourage some customers to opt for chaper products or for others to delay their purchases. Given the launch of Windows 10 is expected for the end of July there are solid reasons why deferring purchases might be an attractive option. Other users will look to extend the life of their current PCs.
The impact for most business customers will be to drive spending towards other areas, including software and services, and to encourage sweating of existing assets, with Gartner expecting life cycles to be extended by up to six months, 10%.
"We are currently seeing the sharp appreciation of the dollar against most other currencies reflected in companies' earnings results," said Ranjit Atwal, research director at Gartner. "PC vendors selling to Europe and Japan, where local currencies have fallen up to 20% since the start of 2015, have little choice than to raise prices to preserve profits."
"Device vendors will mitigate the impact of their declining "dollarized" profits by taking advantage of single-digit-percentage decreases in PC component costs during 2015, and by selling PCs with fewer features to keep prices down," he added "However, vendors' margins will fall, even as they shift their shipment focus to the regions least affected by these currency effects."
One of the threats to the channel from the reaction to price rises is the prospect of losing customers to retail as they try to hunt out some bargains. "While we expect large organizations to cut their PC unit purchases by 20 percent during 2015, due to price rises, small businesses will behave like value-driven consumers and look to purchase consumer PCs instead," Atwal warned.