Evidence of cloud strategy gap keeps growing
More evidence of how customers are struggling to develop a cloud strategy has emerged painting a picture of a user base finding transition to a hosted environment difficult
An increasing amount of research is piling up that paints a picture of a customer base that is aware of the need to move to the cloud but has yet to formulate plans on getting there.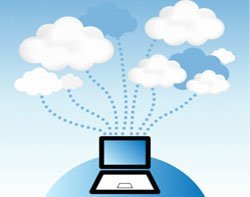 Earlier this week findings from NTT Communications revealed that customers had not devised a cloud strategy despite the overwhelming number recognising the benefits that using hosted applications could provide for the business.
In the NTT report some of the problems customers were dealing with were identified as complicated app migration and dealing with disparate platforms.
Adding to a view that the landscape is one where customers are struggling with moving to a hosted environment is more research from Cloud Sherpas, which has concluded there is an IT strategy gap.
The consultancy firm found that although 70% of IT leaders saw cloud software as one of the tools to make themselves successful in the future and 82% saw cloud as part of their future, only half had a plan in place.
Just like the NTT Com research the Cloud Sherpas also found that dealing with legacy systems was a major headache for users.
But there were other issues including concerns around security, privacy and compliance indicating that some of the old chestnuts are still going strong.
The Cloud Sherpas report recommended that customers look beyond just price and vendor when making a decision over cloud services and also analyse what is in their existing stack.
"A transition to the cloud requires companies to consider multiple factors beyond price and vendor, including a thorough analysis of the existing application stack and proper alignment with business needs," said Matthew Johnson, vice president of advisory services at Cloud Sherpas.
"When stakeholders across the business, including executives, come together on a strategy and execution, companies will get the most benefit from moving to the cloud," he added.