Labour slams coalition record on digital services
Ahead of the election the Labour Party has issued a report slamming the government's track record in delivering digital services
The starting gun on the election is not meant to be fired until Monday but already the main parties are starting to get in their claims why they would be worth of getting the electorate's backing.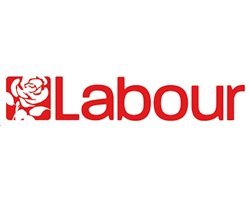 Fresh on the back of a mixed performance in the first debates aired on TV between David Cameron and Ed Miliband the Labour Party has set out just what it would do differently on the digital front.
The party has issued its Zero-Based Review looking at how the government has spent money trying to improve digital services and has concluded that the coalition has missed its targets to rebuild IT services.
The report claimed that the government had only delivered on 9 of the 25 IT services that were meant to have been rolled out by this month as part of the Digital by Default scheme.
The failure to deliver on time has coincided with spending on digital services rising significantly from £9.7m in 2011/12 to £23.3m in 2013/14, with even more money being lavished on IT specialists.
Labour's digital plans
Labour would commission a review of data sharing in government to ensure Whitehall uses individuals' data in a coherent and ethical manner as it meets a commitment allowing every adult to own and have access to their public sector data
Use the expiry of major government contracts to save taxpayers' money by breaking up IT services into smaller and more flexible components. This would also make it easier for SMEs to bid for government contacts
Save at least £8.6m a year by bringing local authority websites within the Gov.uk platform
Lucy Powell, Labour's Shadow Minister for the Cabinet Office, said that there had been plenty of talk by the coalition about what it would deliver but the actions had not mateched that ambition.
"Despite spending on the Government Digital Service ballooning Francis Maude has failed to deliver on his promise of 25 exemplar services being live by this March. His plans for digital inclusion miss out those most hard to reach and his focus on transactional services means that he has failed to harness the full potential of digital public services in the hands of the public," she said.
"Labour has a better plan for Britain's future. The next Labour government will champion transformed digital services for all, improving the experience of public service users," she added "We will also generate savings for the tax payer by rooting out unnecessary duplication and waste by working in partnership across the public sector to deliver a joined–up digital agenda."