Lack of research undermining the sales pitch
Two pieces of research indicate that a lack of research and a failure to pick up signs of customer frustration are losing sales
Launching into a sales pitch without bothering to do some research on the customer at the other end of the conversation will leave users frustrated and less likely to give a positive response.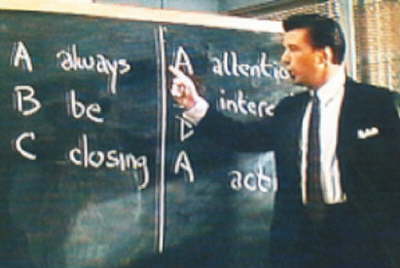 Two pieces of research have come out that reveal the dangers of failing to go into an interaction with customers without doing some basic research about their needs.
NewVoiceMedia found that just fine minutes research, using data to get insights into customers, would make calls from the sales team much more successful but many were not bothering.
Those that did a little bit of homework managed to leave a lasting impression with the customer as well letting them know that the sales rep has gone to the effort of researching their business.
"We have entered a new era of sales that requires a more intelligent and genuine approach to engaging and connecting with today's customers and prospects", said Jonathan Gale, CEO of NewVoiceMedia.
"Despite the increased access to customer data, this research highlights gaps between what sales teams are capable of doing and how they're actually executing on these strategies. By better understanding customers and prospects and strategically using data to connect with them, sales teams will be able to bridge these gaps and positively influence the entire sales journey," he added.
The second piece of research from Eptica found that many customers were trying to express frustration or anger but sales agents were not able to deal with it adequately, with many failing to catch the tone in emails and tweets.
The worst case scenario was that the vast majority of customers that felt frustrated walked away from the brand to try and find satisfaction elsewhere leaving the sales reps calling for technology that coupld help them identify the priorities in customer communications as well as the mood being expressed in the communication.
"In an attempt to increase loyalty brands are focusing on building stronger relationships and engaging with their customers," said Julian Sammells, sales director UK & Ireland, Eptica.
"However our research shows that their efforts are being seriously undermined by a breakdown in understanding between consumers and frontline customer service staff. A failure to comprehend what customers are asking, and how they feel, is causing frustrated consumers to switch suppliers, hitting revenues and brand reputation," he added.
The channel has been positioning itself as a trusted advisor and the research will sound warnings that a failure to take advantage of business analytics, social media and the need to do some research could undermine the pitch.