Public sector players face calls for greater transparency
The ICO has called for more transparency in those suppliers delivering outsourced services to the public sector
The Information Commissioner's Office (ICO) has called for more transparency in public sector outsourcing arrangements so that tax payers can follow through where their pounds are spent.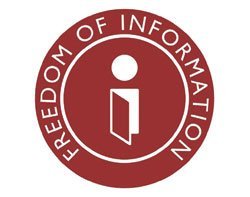 Although there has been a pressure on the public sector to be in a position to be open and prepared to deal with Freedom of Information requests the same has not always been the case for third party suppliers.
Some of the major tech deals would not be open to as much public scrutiny as the ICO would like and the body is calling for a change in attitude with suppliers taking a more transparent stance from the outset.
"It isn't a secret that the growth in outsourcing has led to a fall in transparency, as freedom of information laws haven't always been able to follow the public pound. But this isn't an insurmountable problem," said ICO Head of Policy Steve Wood.
"We're calling on public authorities and contractors to consider transparency from an early stage, before a contract is even signed. And we're asking whether the government might need to step in to make sure the public can access the information they should be entitled to from big government-funded contractors," he added.
Greater transparency
Tips from the ICO around making outsourced services to the public sector more transparent include four suggestions that could make the process smoother
1. Contracts - the paperwork needs to be clearer about responsiblities and who owns which part of the process
2. Transparency by design - expectations that a relationship could be subject to scrutiny should be established even before the contract is signed
3. legislation - the government could step into formalise just what information could be requested under the Freedom of Information Act
4. Standard contract terms - If contracts took a standard approach and had transparency requirements built in then it could make life easier and reduce inconsistencies
The ICO said that transparency mattered because of the funds involved, with the total spent on outsourced services coming in at around £93bn, the the local government market alone worth £30bn.
In research the ICO has found that large numbers of the public would like private firms to be subject to the same freedom of information requests that central and local government can be.
"One solution would be for public authorities and contractors to better consider what is held on the public authority's behalf at the outset of their relationship. Another approach would be for the government to change the law, to give a more specific steer to public authorities about when information held by the contractor would be caught. There is also merit in considering whether certain contractors should be designated as public authorities under the Act," added Wood.
"We'd like to see a better reflection of the importance of transparency, both as a tool to promote democratic accountability, but also as a means of improving service delivery," he said.