IDC piles on the PC misery
Just a day after Intel warned that the corporate PC market was in trouble IDC has downgraded forecasts for the hardware this year
It might be time to start feeling grim about dekstop PCs again with the bad news about the platform starting to stack up from both vendors and analysts as corporate refresh cycles start to slow down.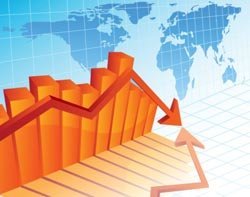 Intel issued a warning yesterday that its Q1 numbers would be hit by the slowdown in the corporate desktop market and highlighted a reduced impact from users moving off Windows XP.
For most of last year a combination of a delayed PC refresh, which had been put on the backburner during the recession by most firms, along with the need to migrate away from the unsupported Windows XP drove a revival in the enterprise desktop market.
But those factors are now wearing off and on the heels of the Intel revelations about the market IDC has provided a fairly grim assessment of what it expects this year with its original forecasts being tweaked downwards.
IDC now expects global shipments of PCs will decline by 4.9% to 293.1m over 2015, which is worse than the 3.3% that it had originally had forecast. The analyst house also revealed that the PC market ended last year 0.8% down.
The decreases in the market this year will continue for the next few years but they will become smaller. Even with the declines the PC industry will still be worth $175bn by 2019.
IDC pointed to the ending of the Microsoft Bing initiative as one of the additional factors that was causing a slowdown in the market, with inventory levels of Windows 8 systems having built up in Q4.
IDC expects the short term impact to hit consumer channels as they work to clear stock and ASPs are also expected to rise with the ending of Bing subsidies and some vendors tinker with the numbers on the price tag to try and claw back some of the impact of the strong dollar.
"Fortunately for PC makers, tablet growth has slowed," said Jay Chou, senior research analyst, Worldwide PC Trackers at IDC. "The PC ecosystem has also begun to see some fruits from efforts to narrow the divide between the PC and mobile devices in terms of both user experience and price points. Nevertheless, much more needs to be done as advances in both hardware and software are expected to benefit an ever wider spectrum of form factors, such as 2-in-1 devices that will further siphon volume from notebooks."
The decision by IDC to revise its forecast downwards will add fuel to the fire and will spark some more negativity around the market. Intel's Q1 warning yesterday had an impact on not just its share price but those of other vendors connected with the PC market.