Samsung losing battle against Apple
A day after Apple delivered the largest quarterly profits in history Samsung has dished up weak numbers of its own for the fourth quarter
Samsung has spent the last couple of years vying with Apple for market share and leadership in the smart phone market and the two brands are some of the strongest in the technology world.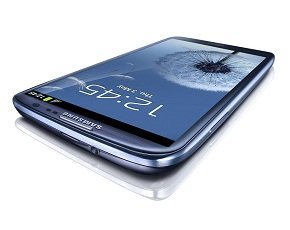 But a day after Apple delivered the biggest ever quarterly profits in the quarter covering the last three months of the year it's rival followed up with Q4 numbers of its own that were weak, with a drop in smartphone revenue one of the main areas that dragged the revenues down forcing it to report the first decline in annual earnings for three years.
Net profit fell in the last three months of the year fell by 27% to 5.3tn (£3.2bn) and for the year came it at 25tn, which was a level not seen since 2011. Revenue for the fourth quarter was down by 11% year-on-year.
Mobile revenue fell by 23% in Q4, with life being made difficult not just by Apple but also a number of Chinese manufacturers that have started to eat into its position in the Far East.
The firm warned that demand for smartphones and tablets was also going to remain soft in the first quarter but it had some product launches in the pipeline which should have an impact later in the year.
Fortunately for Samsung the business portfolio is fairly wide and a good performance in its semiconductor operations, which saw decent growth for both DRAM and NAND, and increased by 25% was also accompanied by a 9% turnover increase in the displays business.
A lot of the numbers were in line with market expectations but what makes the Samsung numbers feel worse is the comparison with arch rival Apple's which managed to deliver a 37% increase in net profit to a record breaking $18bn (£11.83bn) with revenues of $74.6bn, up 30% year-on-year.
Helping deliver that growth were 74.5m iPhones sales, which were higher than expectations and in stark contrast to the fortunes being enjoyed by its main rival Samsung.