IBM rubbishes 'ridiculous' suggestion it might axe 100,000 staff
Just days before it is meant to have parted with 26% of its workforce IBM has rubbished the idea it could swing the axe so severely
There is always a danger with making predictions that they will of course be proved to be wrong and before any formal announcement has been made IBM has started to undermine expectations that it could cut as many as 100,000 staff this week.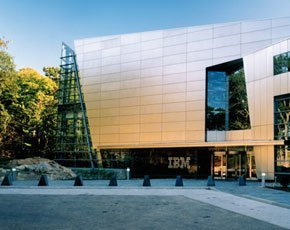 After Big Blue delivered its latest set of quarterly results, which showed an 11th consecutive quarter of declining revenues, some martket watchers started to muse on the consequences of such a performance.
One of the reports from Forbes, which was picked up widely, talked of a Project Chrome that the vendor had been working on, which could see it slash 26% of the workforce, which equates to slighty more than 100,000 people.
The reports went on to try and guess where the axe would be swung deepest, with the consensus emerging around storage and mainframes, which seemed slightly odd considering IBM launched the z13 mainframe only last week.
But with the Unions galvanised and the amount of headlines increasing by the hour IBM moved last night to give some sort of response to the claims that it would be prepared to undertake the highest workforce reductions in its history.
The statement from IBM does not imply that there wiill not be any cuts to staffing levels but clearly they will not be on the scale that has been implied in the reports about layoffs.
"IBM does not comment on rumors, even ridiculous or baseless ones," the company said in a statement.
"If anyone had checked information readily available from our public earnings statements, or had simply asked us, they would know that IBM has already announced the company has just taken a $600m charge for workforce rebalancing. This equates to several thousand people, a small fraction of what's been reported," the firm added.
Last week when talking about the firm's quarterly numbers IBM's CFO Martin Schroeter responded to a question from an analyst and revealed that the level of layoffs would be around the same number as last year, which would put it in the region of 8,000.