Politicians pledge support for ICT in education
The annual BETT show has proved to be a platform for both main political parties to talk up their support for wider use of ICT in education
The government has made it clear that it intends working more closely with the IT industry in order to meet its ambitions to increase the use of ICT in schools and colleges.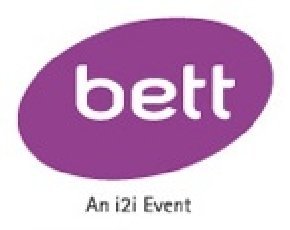 Over the past couple of days the BETT show taking place in East London has been a platform for both government and opposition representatives to call for more computing in education.
The coalition has been actively trying to increase the focus on ICT in the classroom and in September ushered in changes to the cirriculum that introduced a more up to date approach to teaching children coding.
yesterday saw the Secretary of State for Education Nicky Morgan annouce plans to invest £3.5m into the provision of tech in schools as well as plans to work with firms including Google and O2 in order to get more technology into classrooms and talk of the need for a greater use of ICT.
"The partnership between government and the technology companies and schools is of critical importance," she said.
Morgan was followed in a keynote session this morning by her colleague the minister of state, Department of Business, Innovation and Skills and the Department of Education Nick Boles.
He argued that currently spending around £700m on technology annually in schools was an effective use of money and it would enable teachers to be more efficient and for pupils to gain more out of lessons.
Boles said that government should not take a prescriptive role telling schools what technology they should buy and use but needed to support the choices made in the classroom.
But he did have a specific target for further education colleges, urging them to improve their broadband to 1GB, warning them that a failure to provide adequate infrastructure would undermine learning experiences.
"I would encourage further education colleges [to make the capital investment] to bring their broadband capacity up to 1GB. I believe after the next spending review it should be possible for every FE college to have 1GB capacity," he said.
Dominic Savage, director general of the British Educational Suppliers Association (BESA), welcomed the move to increase broadband speeds and welcomed the positive input from the political community.
Tristram Hunt, shadow secretary for Education, was also attending BETT setting out what might happen if a Labour government is elected in May. His main point was to end the traditional approach dividing arts and sciences.
"The digital economy needs that type of fusion of activity," he said that ICT would play a key role in helping the silos in sciences and humanties come down.