US recovery bolsters Datatec
A strong performance in the US market has helped Datatec, which own Westcon and Logicalis, enjoy improved trading conditions in the last couple of months
Improving economic conditions in the US have helped Datatec enjoy an improved second half and should see the global distribution group meet expectations for its full-year results.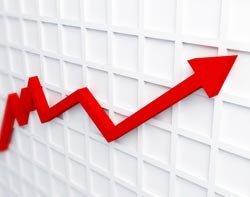 The firm provided an update for the 10 months to the end of December and revealed that it is sticking with guidance that should see it deliver revenues in the region of $6bn for the year ending 28 February.
Westcon will be bringing in the bulk of that revenue, at around 75%, with the rest coming from Logicalis. In the latest update the indications are that the US is recovering strongly and is driving growth.
In the ten months to 31 December Westcon increased revenues by more than 20% compared to the same period last year, with the US delivering a 40% improvement on 2013. Datatec saw a slight reduction in margins in the distribution group but was able to offset the impact by some cost cutting.
The picture at Logicalis saw it improve on its position at the half year mark and margins have improved as a result of a decent product mix and increases in the contribution made by annuity services revenue.
The consulting services division saw revenues dip slightly compared to the same period last year with the weakness of the Pound being blamed because the majority of the operation transacts in that currency.
Jens Montanana, Chief Executive of Datatec, said that since it started its second half of the fiscal year there had been some encouraging signs of improvement in the market.
"The last few months have been strong across all divisions with North and South America in particular delivering robust performances. The Westcon turnaround of the first half has continued up to December and its ERP roll-out is now well on track. Logicalis' trading has improved in the second half as expected," he said.