HP gunning for Lenovo in slowing PC market
A picture of a global PC market slowing down along with a battle for the top vendor position has been drawn by both Gartner and IDC

With the worldwide PC market slowing and showing just single digit growth rates in the most recent quarter the energy seems to be being spent by vendors looking to take share from erach other and change who is at the top of the market.
For a while now Lenovo has held onto the crown and the top spot in the PC market but the latest figures from Gartner and IDC indicate that in a market where growth hovered around a single percentage point the last quarter was one about share.
Gartner revealed that the worldwide PC market could only muster 1% growth in the fourth quarter as market conditions remained challenging and that Hewlett-Packard had narrowed the market share gap on its rival Lenovo.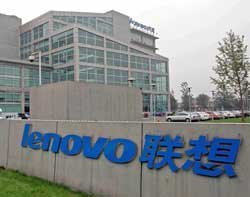 "The PC market is quietly stabilizing after the installed base reduction driven by users diversifying their device portfolios. Installed base PC displacement by tablets peaked in 2013 and the first half of 2014. Now that tablets have mostly penetrated some key markets, consumer spending is slowly shifting back to PCs," said Mikako Kitagawa, principal analyst at Gartner.
EMEA showed decent consumer driven growth and the US was strong but the situation was dragged down by the performance of the emerging markets, which continue to show a preference for smartphones and tablets,
IDC found that year-on-year the global PC market had declined by 2.4$ for the fourth quarter for a number of reasons, including the softening of corporate spending.
The research house also found that the gap between Lenovo and HP was getting closer with the US firm putting in a very strong performance in the final three months of last year.
"The strength from market leaders, as well as improvement in Asia/Pacific and the consumer market more generally, are positive signs for the PC market," said Loren Loverde, IDC vice president, worldwide PC tracker.
"Growth of Chrome, Bing, all-in-ones, ultraslim, convertibles, and touch systems similarly make PCs more compelling and competitive. Nevertheless, some of the gains are relatively small, and weakening drivers like Bing promotions and end of XP support transitions, cast a shadow of doubt on the strength of the market going into 2015," she added.