Intel positioning for the wearables revolution
Intel has used its CES appearance to position itself as a leader in the development of wearable technology
Intel might have been slow to get involved with the rise of mobiles but the chip giant is moving to put itself in a strong position when it comes to wearable technology.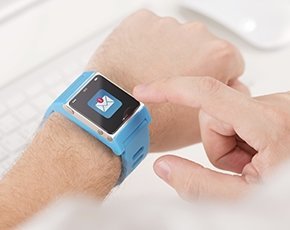 The vendor got the chance to show off its wares at the Consumer Electronics Show (CES) in Las Vegas with its chief executive Brian Krzanich taking the wraps off several products that place it firmly in the vanguard of some of the emerging growth areas in his keynote speech.
"We are at the beginning of something big, something new and something exciting. I feel that 2015 is truly a unique year. It is the beginning of the next technology consumer wave," he said.
He said that there were three forces driving the market including moving computing beyond the screen, mouse and keyboard, secondly, intelligence everywhere and finally the wearable revolution was seen as the next phase in mobile computing.
"Wearables are a natural extension of computing. Wearables are becoming ultra personal. Twelve months ago when I stood on stage [at CES] the wearables revolution had just begun," he added "Now wearables are creating new opportunities for innovation."
Some of the products that Intel showed off included Curie, a button sized computer for smart clothes, that includes a Bluetooth radio, which will be available later this year.
Intel also got the chance to introduce the wrist-worn drone Nixie and indicated that it is working with some athletic brands to develop solutions that would appeal to the fitness market.