Air traffic control computer woes are a backup reminder
The problems experienced by air traffic control at the end of last week have acted as a timely reminder for the need to have a backup and restore strategy
The problems experienced in UK airports last week as a result of a computer failure at National Air Traffic Services (Nats) has handed the channel the opportunity to talk to customers about the need for backup plans should the worst happen.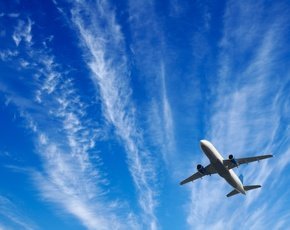 Although the Nats computer glitch only lasted for 45 minutes the knock-on effect was to disrupt flights at UK airports and cause headaches for passengers at a time of year that sees many flying off to be with family at Christmas.
The Civil Aviation Authority has launched an independent enquiry this morning to canvas views of IT and air traffic control experts to find out what lessons can be learnt from the episode.
Although the problems were caused by a hardware and software conflict that was sparked off by a line of code at this time of year, with the prospect of cold snaps and floods, customers are being encouraged to think more about what could happen if there data is hit by unforeseen problems.
"This incident demonstrates the fragility of always-on businesses that rely on IT to operate. Whilst the failure itself lasted under an hour, the effects have been felt long afterwards: not only by NATS but by airlines, airports and passengers needing to travel," said Ian Wells, vp North West Europe at Veeam.
"NATS can be said to have got off lightly. According to Veeam's Data Center Availability Report, the average application outage lasts for over 80 minutes and happens 13 times a year. If NATS was subject to the same level of failure then transport to, from and over the UK would be critically disrupted," he added.
Wells added that its own research has found that just above three quarters of enterprises are planning to change their data protection tools in the next couple of years to ensure that they are able to restore data as quickly as possible after an outage.
"The lesson here, for NATS and others, is that IT is simply too critical to be put at risk by minor glitches. With the best will in the world, businesses cannot predict and prevent every single possible fault in their IT environment. Instead, they must ensure that, in the event of a disaster, critical services can be brought back online as quickly as possible: ideally in a matter of minutes," he said.
Read more on Data Protection and Data Backup Services