SecureData takes wraps off threat analysis service
SecureData has launched an analysis service helping customers keep on top of security threats
Having got used to the idea of using cloud-based security services customers are now looking to take it to the next stage and take advantage of data analysis to get the most out of monitoring their IT environment.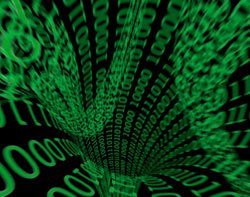 One of the problems holding customers back has been the sheer number of security applications they are using, with around 40 different products the average, that do not talk to each other and provide the user with a clear picture of what is happening across the network.
In an attempt to react to that situation and come up with a fresh revenue stream SecureData has launched its own Greater Intelligence (GI) service pulling in information from its operations centres and then leaning on analysts in its cyber crime unit to interpret the results.
The firm has argued that the time is right for more analysis of security threats with customers now not only aware of the benefits of mining data for trends but starting to demand it.
Marty Legg, head of cloud services at SecureData, said that a lot of channel partners delivering security assessment services were still offering penetration testing and many customers failed to regularly test their own levels of robustness.
"This is more like real time testing and understanding the changes in the environment," he added that the new analyst team would be advising customers on the most sensitive areas and where alarms were being sounded over threats.
"We have included a major piece in the jigsaw puzzle and providing a strong defence means that understanding whats going on is critical," he added that a lot more customers were talking about taking those sort of services.
Read more on Threat Management Solutions and Services