Nadella backs UK computer education efforts
The CEO of Microsoft has backed the efforts made to improve computer education in the UK describing technology as an empowering force
Microsoft's CEO has given the Uk a good report on its efforts to improve the science and technology education that it provides to children to improve the skills base in the country.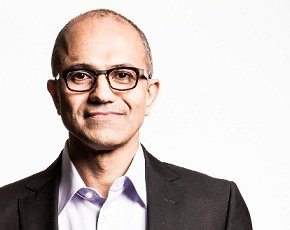 Speaking at the Microsoft Future Decoded event in Excel, Satya Nadella said that one of the most important investments a country could make in its future was to back science and technology education.
"Technology's role in society is to empower people, and especially if you look at the younger generation," he added "One of the most important investments a society can make is in STEM education.
It is fantastic to see the policies here where Now in the UK computer science is being introduced to everyone from the ages of five to fifteen. As more of the human capital is expressed through digital tools it becomes more important for everyone," he added.
He said that education was a major factor but it was also then important to create opportunities and it had been actively involved with apprenticeship programmes.
"That is the kind of empowerment that can transform society and the economy," he said that Microsoft was also trying to be part of that process and "it only makes sense if we can create that local opportunity."
His comments come just a couple of months after changes were introduced to the school curriculum to increase the amount of computer science skills that were being learnt by children.
In other comments Nadella said that the UK was always a tough market and a good place to test launches because if they worked here then they would often work anywhere else.
He also used the twenty minute Q&A session to reaffirm the cloud first and mobile first vision that the vendor holds so dear, echoing the themes he had laid down at the firm's recent worldwide partner conference.