IDC: VDI market set for growth
The VDI market across EMEA is set for decent growth in the next few years according to analyst house IDC
Virtual desktop infrastructure (VDI) is expected to grow strongly over the next few years as customers start to extend the virtualisation they have established in the datacentre out to the desktop.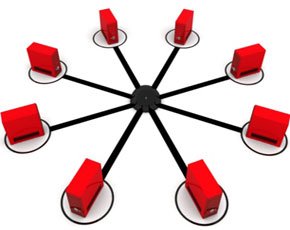 IDC is predicting that the virtual client computing market, which is its own label for VDI will break through the $1bn mark in terms of revenue generated across EMEA by 2016 and between 2013 and 2018 will enjoy an annual compound growth rate of 7.5%.
Some industry observers have commented that the time is right for VDI because the technology is now able to deliver and more customers are starting to think strategically about deploying it in different parts of their business.
IDC maintains that it is as a result of experiences with virtualisation in the data centre that more customers will move to embrace VDI and as a result some of the cloud providers could get a larger slice of the market.
"Following the advances in datacenter infrastructure virtualization, it is more than logical to bring their efficiency and flexibility to desktops and applications by introducing a VCC solution," said Andreas Olah, research analyst, IDC EMEA Datacenter Infrastructure Group.
"Cloud service providers are also expected to take a greater chunk of the VDI market with their hosted DaaS and WaaS solutions, which bring the benefits of client and desktop virtualization to small enterprises in the same way cloud computing has changed the way IT infrastructure resources are consumed," he added.
The analyst house is also advising customers to make sure that they go through the VDI adoption process carefully to avoid disruption and costs spiralling as well as underlining the limits of virtual desktops on their own enabling greater mobiolity.
Read more on Storage Virtualisation Solutions and Services