CompTIA conference: The good and the bad of partnering
A session on partnering at the CompTIA Member & Partner conference has highlighted some of the challenges for both vendors and resellers
Vendors risk alienating resellers by bombarding them with sale materials and meeting requests and could potentially kill a partnership before it develops.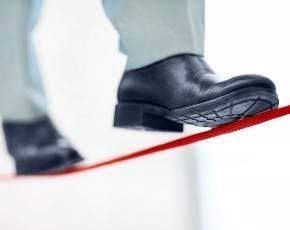 The temptation for vendors to try and stir growth in the channel and increase their reseller base by approaching partners is a strategy that could backfire if handled in the wrong way.
speaking in a partnering session at the CompTIA EMEA Member & Partner conference a panel of resellers and vendors accepted that building partnerships could sometimes be a delicate process.
On the one hand some of the vendors expressed frustration that some of the materials that were developed were not being used by partners making it difficult for them to develop partnerships.
Frank Raimondi, worldwide channel alliance manager at Intel, said that it could not do it all alone and needed partners but found that sometimes its attempts to communicate were not always hitting the mark.
Strategies to get the best out of vendor relationships
According to CompTIA there are six strategies that can help a reseller get the most out of a partnership with a vendor:
Understand the organisation - know how the vendor works and what it is looking for in a partner
Think like a vendor - get an understanding of just what ambitions the vendor has and how the channel can help support those
Work the partner programme - take advantage of what is being offered
Manage conflict - make sure that deal registration and other conflict reducing procedures are in place
Align roles - resellers can align their teams to reflect back the structure that exists at a vendor to ensure smooth relationships
Evaluate the partnerships - have a base level of what constitues a good relationship and use that as a guide with a vendor
"We spend thousand and hundreds of millions of dollars [to develop resources] that have been requested over time from vendors and they can just sit there," he said.
Dr Alistair Forbes, general manager at LogicNow, agreed that sometimes it was difficult to gauge if the efforts they had made to try and provide decent marketing to partners had been useful.
"Is any of this stuff useful to people? It is no good churning it out of it isn't being used," he said.
From a reseller point of view Paul Tomlinson, managing director of Mirus IT Solutions, said that had a core group of key relationships but also sold other products and services but there had to be an understanding from vendors of how important they were to a reseller.
"A good vendor will understand their position. If they keep trying to harass us then they will become a bad vendor very quickly," he said.
He added that after a vendor has provided the training and support to enable sales the next most important element in a partnership was decent lead generation.