SCC will buy again with comms the target
SCC is planning to acquire to extend the reach if its portfolio with a comms specialist the most likely target
SCC will buy again as it looks to complete a portfolio of products and services that should make it a one-stop-shop for customers looking for a all encompassing solution.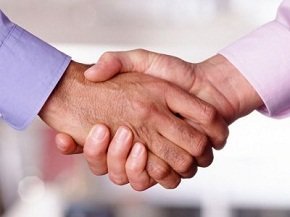 The firm last dipped its toe into the acquisition waters seven months ago with the purchase of managed print specialist M2 Digital and SCC EMEA Group CEO James Rigby has indicated they will be buying again.
"We will acquire again but we will be careful what we acquire and it will not be more of the same," he added that deals can be disruptive and it did not want to risk upsetting the equilibrium of the business just for the sake of the wrong purchase.
Where SCC could spend is in the comms and networking area, which would complement its existing infrastructure and mobility offerings.
"We are strong in infrastructure and mobile at the end user level and the bit in the middle, the comms, is the next step. Lots of customers are asking for that," said Rigby.
"It would complete the circle with the infrastructure, comms and the device and would be a real strong play," he added.
In other areas the channel player is planning on organic development to beef up its portfolio and it has already been building its own cloud services offerings.
Since acquiring M2 the approach has been to keep the operation running as it was, adding SCC's print operations into the unit, to hold onto the firm's management team and to promote cross-selling opportunities.
Rigby said it would be following the same approach with any future acquisitions as it looked to make the process as smooth as possible and to maximise the chances for the deal to add value to the core business.
SCC is in a strong position having just revealed strong growth in the first half of its fiscal year, helped by improved revenues in its data centre, services and cloud businesses.
Read more on Network Infrastructure Solutions and Services