New copyright laws comes into effect allowing users to copy their media
Everyone has been doing it since the days of the double tape deck, but now ripping your music is finally legal
Laws came into effect yesterday permitting UK citizens to make digital copies of MP3s, CDs, DVDs, Blu-Rays and e-books.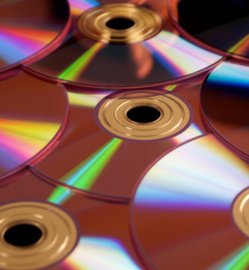 Until now, it has been illegal to duplicate or rip material as it was deemed as a copyright infringement. This meant that moving music from a CD over to an MP3 player was illegal. However, new guidance from the Intellectual Property Office means that owners of media can now make backups to be stored locally or in the cloud.
"These changes are going to bring our IP [intellectual property] laws into the 21st century," said the minister for Intellectual Property, Baroness Neville-Rolfe.
It still remains an offense to share or redistribute the copied media and if the original is sold on, it is illegal to retain ownership of the copy. Subscribers to streaming services such as Spotify and Netflix are still not allowed to record content according to the guidance.
The Federation Against Software Theft (FAST) has welcomed new measures, saying that the reforms were necessary in order to meet modern media consumption habits. FAST campaigned for a change to the draft legislation to ensure that software copyright law was not impacted by the changes.
"This commercial risk could have seen increased prices and ambiguity which we felt would not benefit either the software manufacturer or the user," said Alex Hilton, CEO of FAST.
Read more on Data Protection and Data Backup Services