PCs a distant memory as RM transformation gathers pace
The latest trading statement from RM reveals that the educational specialist is ahead of expectations a year after it exited the PC market
The decision by educational specialist RM to exit the hardware business and concentrate on software is increasingly looking like the right one as its profitability moves ahead of expectations.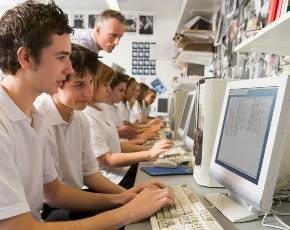 Last October the firm announced that it had decided to stop producing its own PCs after 35 years following a review of its operations and after initially seeing its numbers drop as that business started to wind down it has now started to deliver on its transformation plans.
An interim management statement for the third quarter performance, covering June to September, follows on the back of half yearly numbers that were already showing that the turnaround plan was working.
The latest update to investors revealed that profitability was exceeding expectations and it was ahead of where it thought it was going to be in terms of repositioning its Education Technology Division.
"The repositioning of the Education Technology division continues to proceed satisfactorily with costs running below plan. Lower costs than expected have also been incurred at the end of some long term managed service contracts. Profitability of the personal computing devices business, which is being wound down, has continued ahead of plan," the firm stated.
"Within the Education Resources division, good revenue growth and margin performance in TTS has continued ahead of expectations over recent months. The Assessment and Data Services division (trading as RM Results) continues to trade in line with growth expectations. As a consequence, RM now expects a significantly more profitable second half than was anticipated at the time of the announcement of the half year results," it added.
The firm's share price improved on the back of the update with some investment groups highlighting the profitability and cash reserves as reasons for further investment.
Read more on Business Intelligence Tools and Services