Extreme Networks boss says businesses must get ready for Gen-Y
Steve Johnson joins Dragon Piers Linney in the call for enterprises to get GYR (Generation Y Ready)
Enterprise networks must be ready for Generation Y, says Steve Johnson, head of UK and Ireland at Extreme Networks.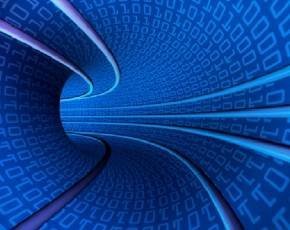 The comments came in an open letter in which Johnson applauded Piers Linney's recent call for businesses to better prepare for Gen-Y entering the workplace.
"These digital natives, who have grown up in the broadband age and are accustomed to the latest consumer applications, are used to such applications working instantaneously and will have high expectations of how business applications should perform," said Johnson.
"Furthermore, they will have the skills and knowledge to look elsewhere if the performance of these applications is not up to par," he added.
The regional director says that while Linney was spot on about the need to bolster strategies, it was important to stress that network infrastructure also needed to be Gen-Y-ready.
"The Generation Y network will have strong Wi-Fi capability to manage the influx of mobile devices as a result of BYOD; will prioritise business critical data as the Internet of Things trend gathers pace […] and will support mobile working with simple and secure access from anywhere, anytime," he explained.
Johnson said that if businesses wanted to recruit the brightest talent, networks needed to become 'faster, smarter and more agile'.
"The network is taking a growing role within the business in delivering data that will influence executive decisions and organisations should ensure that the enterprise network operates at peak performance to ensure the highest calibre of Generation Y employees are retained for the future success of the business," he concluded.
Read more on Network Infrastructure Solutions and Services