Funding for Lending continues to disappoint
Net lending to SMEs continues to fall in the second-quarter as Funding for Lending scheme fails to meet expectations
Lending to small and medium enterprises continued to contract in the second quarter, despite the refocused efforts of the government's Funding for Lending scheme.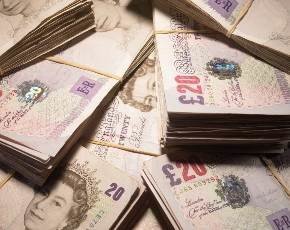 Net SME lending fell by £435m between April and June, suggesting that many up and coming businesses are still not getting access to the capital they need to grow. From January to March, there was a £719m decline in lending; while the fall is not as pronounced as Q1, the announcement has prompted business leaders to speak out.
The Funding for Lending scheme, which was launched by the Treasury and Bank of England in 2012, was created to encourage banks to lend to SMEs by offering them cheap credit. Banks can borrow £5 from the BoE for every £1 of net lending to businesses.
John Longworth, director general of the British Chamber of Commerce said that the scheme continued to disappoint.
"Despite the welcome re-focus towards SME lending, the real test for the scheme has always been whether it is able to get credit flowing to young and fast-growing businesses. Unfortunately many of these firms remain frozen out when it comes to accessing the finance they need to fulfil their potential," Longsworth commented.
"These figures reiterate that much more needs to be done to fill major gap in the provision of SME finance in the UK, including increasing the role of equity and bond markets and delivering a Business Bank with a greater capital base than under current plans and the ability to lend directly to businesses," he concluded.