Fujitsu announces profit for first time in four years
Fujitsu has announced a quarterly profit for the first time in four years
Fujitsu have announced a profit for the first quarter for the first time in four years on the back of strong growth in Japan and a decent performance by its mobile phone business.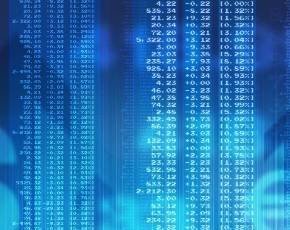 The firm reported profits of 6.8bn yen ($67m), representing an improvement of 16.0bn yen compared to the loss in the first quarter of fiscal 2013 and saw consolidated revenue also increase by 6.9% year on year to 1,068.6bn yen..
"I am delighted to report to our shareholders and investors, that for the first time since fiscal 2010, we have achieved operating profit in a first quarter," said President Masami Yamamoto.
"This is on account of improved profits in line with recovery to ICT investments in Japan," continued Yamamoto. "As well as being able to enjoy the benefits of structural reforms to our mobile phone business in the Ubiquitous Solutions segment."
Revenue in Japan increased 8.1%. with mobile phones and PCs rose significantly, and revenue from system integration services also increased mostly in the public and financial services sectors.
Outside of Japan, revenue rose 5.3%, essentially unchanged on a constant-currency basis. Revenue from LSI devices and electronic components declined, but higher revenue from car audio and navigation systems was recorded in North America, and revenue of PCs grew in Europe.
In addition to the positive impact from higher revenue, results benefited from structural reforms implemented last fiscal year in the mobile phone business and other areas.
"In fiscal 2013 we were able to set consistent goals for structural reforms, which put us on course for our May 29 announcement of a new medium-term management plan, commencing in fiscal 2014, and forward on to achieving sustainable growth," explained Yamamoto
Profit before income taxes amounted to 10.4 billion yen. This was on account of the addition of income from investments accounted for using the equity method, net to operating profit, and other factors.
"Together with steadily expanding our footprint in ICT domains, both in and outside of Japan, we are striving to achieve our fiscal 2014 operating profit and net profit goals, and to meeting our medium-term objectives," concluded Yamamoto