Tech firms growth riding above UK economy
The UK tech market continues to demonstrate it has the potential to drive the economy forward
Hard on the heels of the Office of National Statistics announcement that the UK economy has returned to pre-crisis levels, KPMG spelled out further good news for the channel by announcing the strongest tech growth spell since 2007.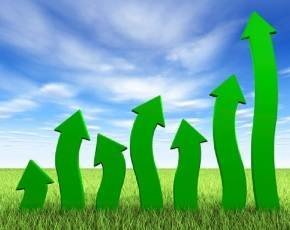 The KPMG/Markit Tech Monitor UK survey showed a quarter of robust growth from April to June 2014 with business activity rising at its fastest pace since the onset of the financial crisis.
In a sustained period of strong top line growth for tech companies, boosting investment plans across the sector, 61% report a solid upturn in year-ahead expectations for business activity and 43% declare intent to hire.
Capital expenditure plans within the tech sector are also at a peak since data was first collated in 2009 with 43 percent anticipating an increase compared to the previous high of 37.5%.
"The UK tech sector is firing on all cylinders with sustained growth outstripping the wider economy," said Tudor Aw, head of technology at KPMG. "Importantly, this good news story looks like it will continue in the year ahead with many tech companies planning to loosen the purse strings to hire staff and raise capital expenditure.
"For the first time since 2007, there is also a welcome upturn in Tech IPOs which hopefully signals the beginning of a comeback of Tech companies to the London Stock Exchange, something that will be important in convincing tech start-ups that the UK is the right place to be."
In Q2 2014, 61% of tech companies expect a rise in business activity over the year ahead: over 10 times those forecasting a fall (6%).
The report also predicts further expansion of tech employment in the second quarter of 2014, however the score of 52.5 fell from 55.7 in Q1, suggesting that the pace has slowed from the steep rates of job creation seen over the past four years.
Looking ahead, tech firms seem to have a positive outlook about business prospects for the coming year and report strong hiring intentions for the upcoming 12 months, despite the slow-down recorded during Q2.
"The latest survey provides a resoundingly bullish snapshot of UK tech sector performance in 2014 so far, with companies in the midst of their strongest overall growth phase for at least seven years," commented Tim Moore, Senior Economist at Markit. "Not only is the tech sector enjoying a longer and steeper growth upswing than the wider UK economy, but a broad spectrum of tech companies continue to report confidence in terms of job hiring and investment spending for the next 12 months.