Gartner predicts strong supply chain management software growth
Demand for more visibility from customers is producing the strongest annual growth recorded in the supply chain management software market
The desire from customers to get accurate forecasts and insights into fluctuations into demand for their products is fuelling significant growth in the supply chain management software market.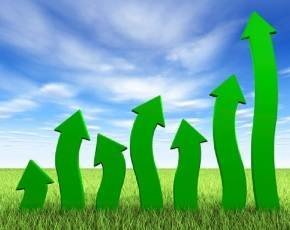 According to Gartner the market for software that provides users with intelligence around their supply chain is growing at its fastest annual rate at 12.2% last year and the market will hit the $10bn mark this year.
The customers that were quizzed by the analyst house not only revealed a yearning to get more visibility of what was happening to demand but also indicated that if possible they could be attracted to a single platform if it delivered visibility and improved communication between buyers and sellers.
"The market for supply chain technologies is buoyant," said Chad Eschinger, research vice president at Gartner. "Both supply chain execution and supply chain planning revenues are on course to grow at double-digit rates in 2014."
"This trend towards a unifying application platform is growing and will further drive sales of supply chain solutions as more companies adhere to a platform strategy," he added.
The analyst house is expecting around 70% of customers will start to look for a single platform strategy as their approach over the next four years.
Gartner also found that although 60% of revenue from the supply chain management software market is coming from the installed base there is still fresh growth with 16% of revenues coming from new customers last year. The expectation is that most of the spending this year will be from existing customers looking to add on more capabilities.
Read more on Customer Relationship Management (CRM) Services