Olive Communications highlights missed converged comms opportunities
SMEs are missing out on the benefits of converged communications according to findings from Olive Communications
Despite many customers having heard of converged communications there are a fair few that are failing to reap the benefits because of a failure to join the dots and get the most out of the technology.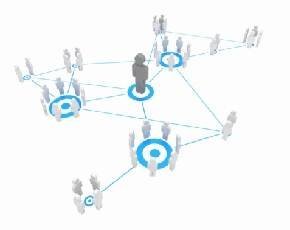 A survey of the market from Olive Communications has found that although the barriers to adoption of converged communications are low the adoption rates are still not that impressive.
Around 80% of SMEs are also incurring unnecessary costs because they are not converging their fixed line and mobile comms according to the findings from Olive.
The benefits for those that have made the effort include helping more flexible working, improved business continuity and better customer service. More than half of those businesses with less than 50 staff had heard about converged comms and that rose to 73% when employers of 200-500 employers were quizzed.
"Businesses are missing a trick and it's not just about saving money. There's a clear opportunity to improve processes and enhance the working experience. As work is increasingly becoming a thing you do and not a place you go, IT leaders should grasp the opportunity and embrace the tools and systems that enable a more flexible and productive approach to work." says Martin Flick, CEO of Olive.
Some of the reasons given for failing to get on with converging the comms included cost as well as fears that it would be disruptive to the current business operations.
Flick said that the disruption was fairly minimal and the results would be a "quick win for SMEs who are looking to both reduce their costs and capitalise on the opportunities of a work anywhere culture".
Read more on Unified Communications (UC) Services