Beecham Research urges for wider view of wearable tech
Beecham Research has urged the channel to look at the full potential of the emerging wearable tech market
The channel needs to keep an open mind on wearable technology with those viewing its as a smart phone like product in danger of failing to see the full potential of the next wave of hardware devices.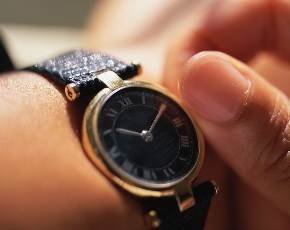 Although there are not too many products on the market, those that have been launched do ape the smart phone type functionality and are predominately concerned with health and fitness.
But according to market watchers Beecham Research wearable technology could develop along slightly different lines and have quite a few opportunities for the channel.
In its Wearable Technology report, the analyst house is forecasting the market to be worth around $3bn by 2018. But it argued that with more of a multidisciplinary approach the rewards could be much greater, with the potential prize being $9.3bn by 2018.
"Current market forecasts are based on a smartphone-centric view of wearable technology," said Saverio Romeo, principal analyst at Beecham Research.
"We see wearable tech as playing a critical role in the drive to greater connectivity and the Internet of Things, where we will interact with intelligent spaces through wearable devices. But while these devices may have some smartphone functionality, they will be much more than smartphones," he said.
"The wearable technology market is at an exciting tipping point, but moving on an almost pure technology-centric trajectory; and wearable devices are not just about technology," said Romeo.
One of the areas that needs to do more to embrace wearable technology is in the fashion market and Claire Duke-Woolley, fashion technology analyst at Beecham, said that more thought had to be put into the design of wearable tech products.
"Unless there is a holistic morphing of technology and aesthetics we will not harness the full potential of wearable tech innovation," she added "It's time for the fashion industry to embrace technology and for tech companies to realise that they can't do it on their own and need the knowledge and influence of major fashion brands."