Firms braced for more cyber attacks as sloppy practices continue
Firms are expecting to be targeted by cyber criminals but many continue to take a casual approach to sensitive data
Customers are braced for more cyber attacks but are continuing to make fundamental mistakes in regards to caring for their data according to the latest insights into the industry.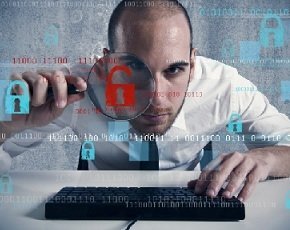 Reports from Voltage Security and Bit9 + Carbon Black revealed that worries about security breaches remain high but many firms allow data to leave the premises in an unencrypted form.
According to findings from endpoint protection specialist Bit9 + Carbon Black two thirds of companies expect to be hit by a cyber attack in the next twelve months and a third were hit in the last year.
Many of those quizzed by the security firm revealed that they were not sure they could determine quickly if they had been victims of an attack.
"Visibility is critical for effective security, yet these results show that far too many organisations don't know what's happening on their endpoints", said Ben Johnson, chief evangelist for Bit9 + Carbon Black. "You can't stop advanced threats and targeted attacks if you can't see what's happening. Prevention, detection and response are built on the ability to see all activity on every endpoint and server".
At the same time research from Voltage Security revealed that a third of IT security professionals admitted to sending sensitive data off-site without any form of encryption, despite all the recent headlines about the risks and consequences of data breaches.
"This statistic is cause for alarm, particularly given that encryption provides protection for companies against cyber criminals, competing companies and even Governments; it is the key to keeping sensitive data away from prying eyes," said Terence Spies, CTO at Voltage Security. "Encrypting data at the source means that hackers or malicious actors will not be able to see or use the information, even if they do manage to intercept it."
Read more on Threat Management Solutions and Services