Imation urges more support from channel for Windows to Go
The channel could face missing out on an opportunity as the market for Windows To Go starts to take off
Resellers are being urged to get up to speed on Windows To Go or risk missing out on some significant deals as customers look to embrace the technology.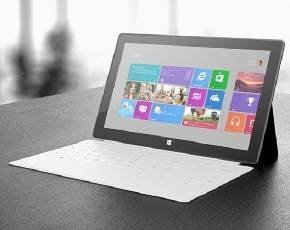 Five vendors have been licensed by Microsoft to produce products that allow access to Windows 8.1 from secure devices including Imation, WD, Super Talent, Kingston and Spyrus.
The technology has been around for in excess of a year but has so far received a fairly lukewarm response from channel partners with not that many taking it out to market.
But the market is moving rapidly with customers starting to make more enquiries about a solution that enables them to prevent data leakage and secure information that is accessed by staff on the move.
Nicholas Banks, vice president of sales at Imation Security, said that it was making efforts to reach out to resellers to try to increase the number selling its Ironkey Workspace product.
"The time is right for the channel now. The deployments we are looking at are large and it is a good time for them to bet involved," said Banks who said one deal last year involved selling one multinational 22,000 units.