Employees ignoring IT and turning to cloud-based apps
Employees are cutting out the IT department and downloading their own apps putting the corporate network at risk
The number and range of apps brought into the workplace has been dramatically underestimated by organisational IT, according to a survey released by cloud services provider LogMeln.
About 60% of surveyed IT professionals in the UK and Ireland revealed that they believed an average of 3.2 apps were introduced by employees into an organisation. However, the survey found that the average was close to 21 apps for each organisation.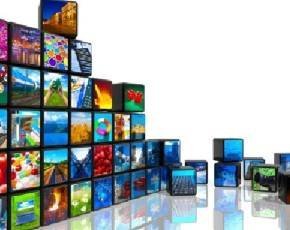 It revealed that employee introduced apps have overtaken IT provisioned apps in key categories. Sixty seven percent of all cloud sync and share apps, 68% of all productivity apps and 69% of all collaboration apps were first introduced by employees.
The apps in question include Dropbox, Cubby, Google Drive, Skype, Trello Evernote and Google Apps for Business/Google Docs, as well as social apps and remote access apps. The trend is expected to continue says LogMeln, as cloud-based technologies continue to thrive.
Interestingly the majority of employees are not consulting work before they introduce apps despite what IT thinks. Sixty eight percent of IT professionals said they were consulted by employees before apps where introduced, however, only 36% of employees said they spoke to IT before downloading cloud-based apps.
Almost half, 47%, of organisations don't have a policy in place to deal with employees downloading apps but 71% said they intend to introduce one in the coming two years.
It must come as some relief then to IT professionals that employees seem to have a sense of security issues surrounding cloud-based apps.
When asked which issues limit their company's adoption or support of employees downloading cloud apps, 49% point to concerns around data security, and 38% cite a lack of control and management of apps.
An inability to integrate with corporate IT resources and industry specific compliance requirements were also cited as issues, by 29% and 28% of respondents respectively.
Read more on Threat Management Solutions and Services