BDRC: SME optimism continues to rise
The latest barometer of SME economic confidence from BDRC indicates that optimism continues to increase
Latest figures show that SME's are more optimistic about the economy with over two thirds not seeking finance in the near future and the small number who are being more confident in the success of their supplication.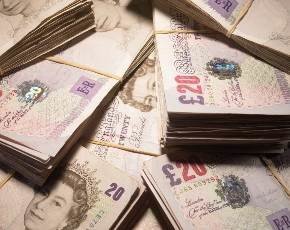 The twelfth wave of its quarterly SME Finance Monitor published by BDRC Continental investigated the availability of external finance for the UK's small and medium-sized enterprises (SMEs).
"The encouraging news from this latest research is that the economy is seen as less of a barrier by SMEs, more are profitable and almost half (45%) are planning to grow in the next 12 months," said Shiona Davies, director at BDRC Continental.
A spokesman for BBA said "It's great to see that businesses are gaining in confidence when it comes to getting bank finance and that 80% are happy with their current finance arrangements. For the first time in this survey's history as few as seven per cent of businesses see access to credit as a barrier to their growth and success."
The Finance Monitor also revealed that the proportion of SMEs reporting a profit in Q1 2014 has improved to 69%, a rise of 5%, and the number having to resort to using their own cash to keep things going were reducing.
But the use of external finance dropped to its lowest level with just 33% of SMEs reporting using external finance in Q1 and the level of permanent non-borrowers also hit its highest level of just shy of half at 48%.
Of those that did approach the banks two thirds (66%) of all applications made in the last 18 months were successful.
Looking ahead the economic climate continues to be the most likely major barrier for SMEs to run their business though with larger firms finding "legislation and regulation" is a major concern.
Access to finance now or in the future is less likely to be perceived as a major barrier. In the next three months 72% will be a "future happy non-seeker" of finance and only 12% of SMEs plan to apply for new or renewed facilities although confidence levels remain lower than the success rate for recent applications at 66%.
Just half of those interviewed were aware of any of the initiatives tested that offer help and support to SMEs including the Funding for Lending scheme, the appeals process and crowd funding.
"Banks would encourage more businesses to come forward as almost two thirds of all applications for finance are approved," commented the BBA spokesman. "It's clear that firms a lot more likely to be successful than they think. With an appeals process to support you there's nothing to lose from a having a conversation about your finance needs."
"Looking forward, 12% of SMEs plan to apply for new or renewed facilities and they have improved confidence that their bank will agree, although the Perception Gap - between expectation of success and the actual numbers who get external finance - still exists," concluded Davies.