Microsoft CEO talks up position in post-PC world
Microsoft CEO Satya Nadella has spoken of a need for its software to work on all platforms as devices become less of a sticking point for the vendor
The CEO of Microsoft has talked about a post-PC world where the platform becomes less important and ensuring its software can be used anywhere is more the key to its future success.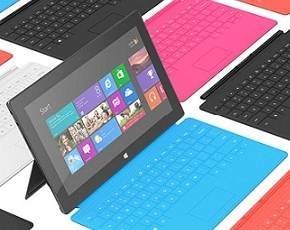 Speaking at the Recode.net conference Satya Nadella said that he viewed Microsoft as a software company that would produce applications that would be compatible with multiple platforms.
"It is about building platforms and building software for productivity. Those are two things that I believe we are uniquely capable of doing," he said just a few weeks after the firm took the decision to allow Office to be available on the iPad as a subscription service.
But with the Surface and the Xbox the firm is also in the hardware space and Nadella indicated that software on its own was not enough and there was the need to occassionally build devices to further the cross platform spread of its software.
"Software is the most malleable experience and Microsoft's strength, but not, alone, sufficient. You do need to, from time to time, build devices," he said.
He added that it viewed the Surface, which saw its latest incarnation in the Pro model launched last week, as a long-term project and was not something it would give up on and was sure it would be able to finesse its efforts until it produced a world beating offering.
He also used the event to rule out selling its Bing search to Yahoo or to spin off the Xbox division to separate the consumer gaming platform from the rest of the business saying that he did not plan to do anything different with the gaming platform.